And the QE's keep on coming....
Now.....MALAYA (1943) in 1/700 - due in December from Trumpeter.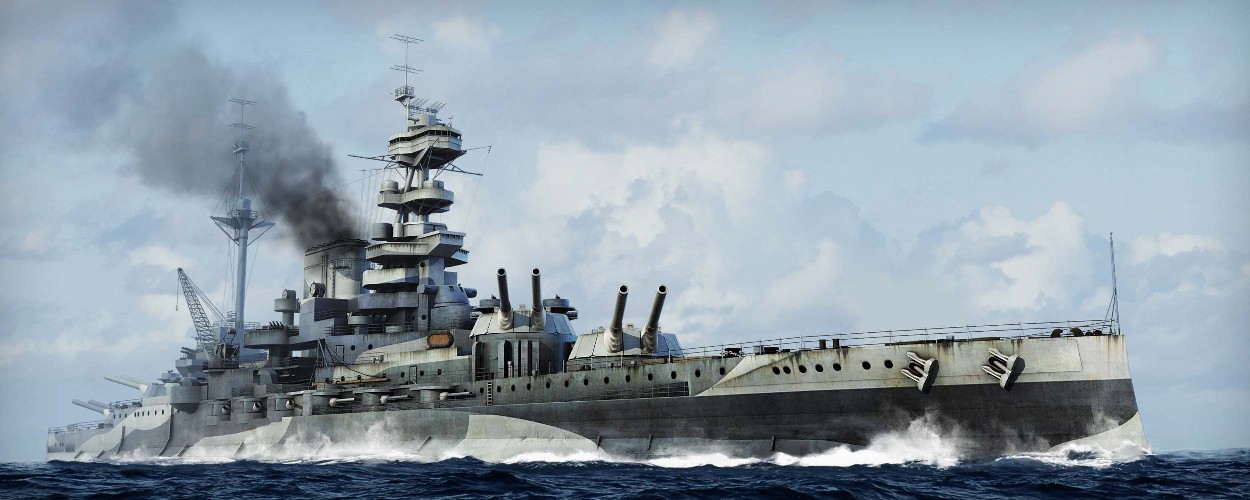 And either this month or next, DREADNOUGHT will be out in 1/700 from Trumpeter - having already been available in 1/350 from both Zvezda and Trumpeter.
http://www.trumpeter-china.com/a/en/pro ... /2703.html
Aoshima has announced a 1/700 WW2 Ark Royal, which, surprisingly, will be the first plastic kit of this ship in true 1/700 scale. (The closest existing kit to this would be the very old, very simple Revell 1/720 kit). No due date on it though....