Ciao all,
here you go with the battle of Narvik,: here the first part of April 10th, 1940.
The 5 British destroyers entering OfotFjord and arriving un-noticed in front of Narvik harbour.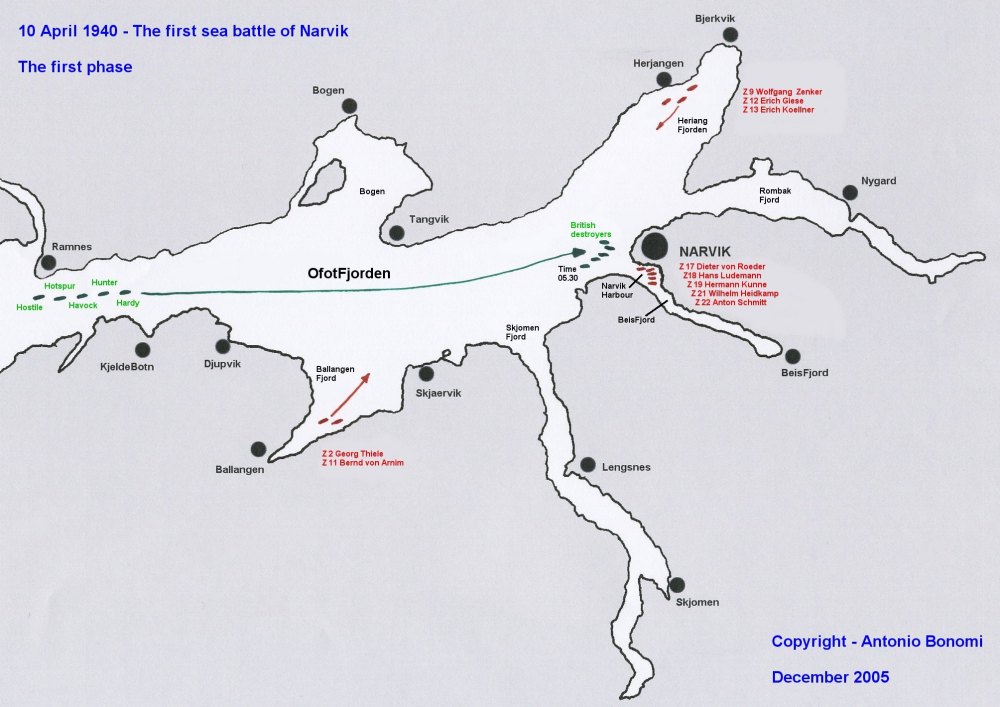 The surprise attack to the 5 German destroyers anchored for refuelling into Narvik Harbour.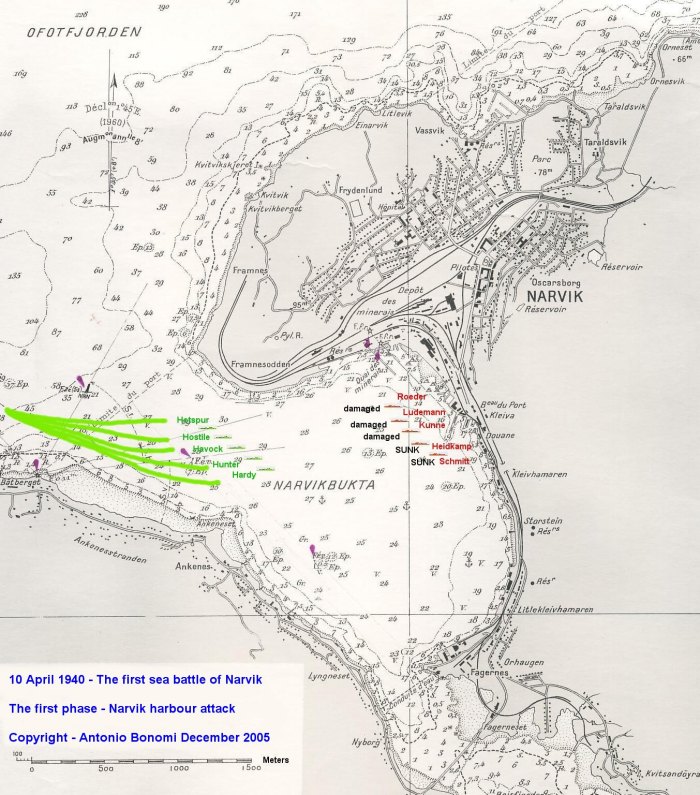 The British destroyers disengagement and the surprise to be caught in the middle of OfotFjord by the other 5 German destroyers.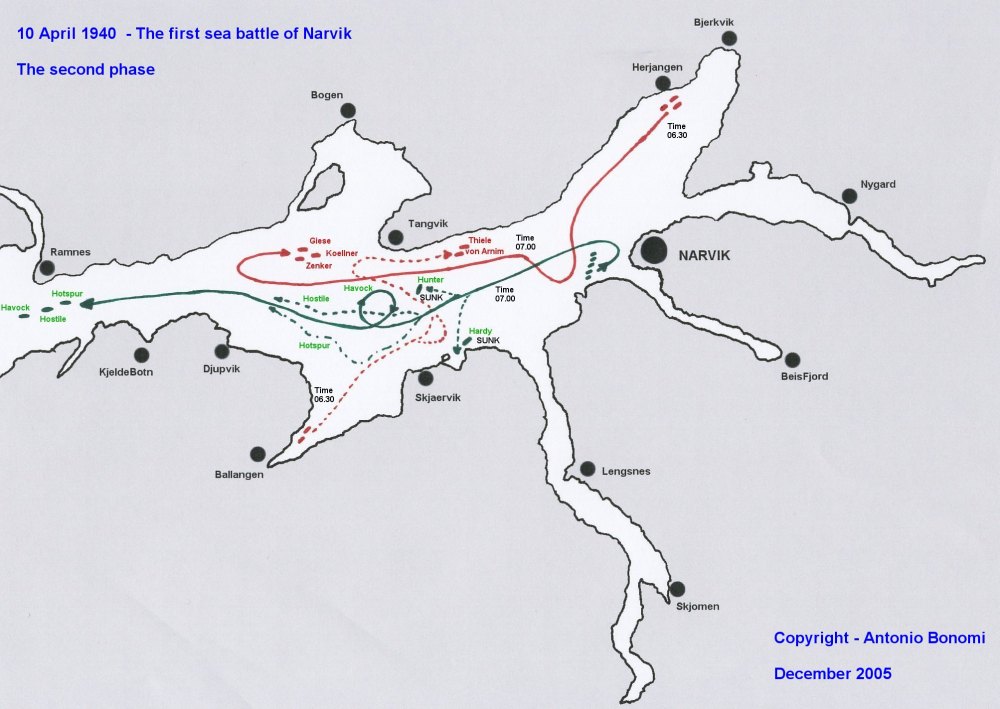 A closer view of the second phase.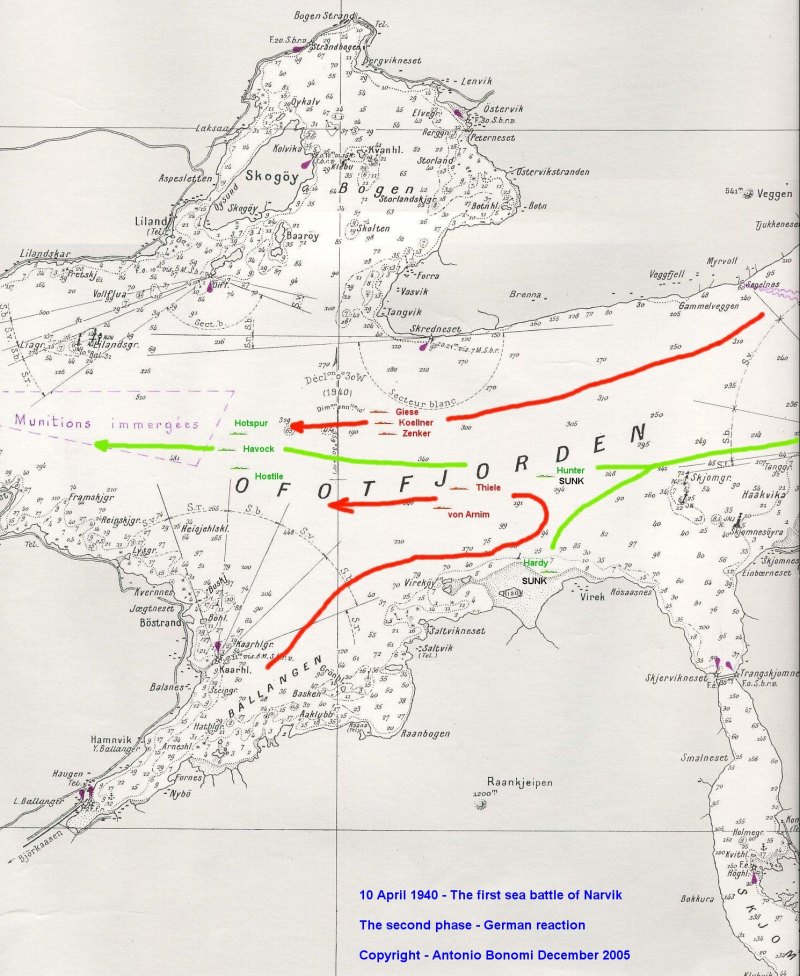 Some useful links :
http://navalhistory.flixco.info/H/98224 ... 330/a0.htm
and
http://www.tauchsportzentrum-owl.de/scripts/on-tour/
http://www.steinarweb.com/dykking/english/index.htm
Ciao Antonio