Ciao all,
Here is the 2nd battle of Narvik, 3 days after the first one on 13 April 1940.
The HMS Warspite enters the OfotFjord with 9 destroyers hunting the trapped German destroyers in the area.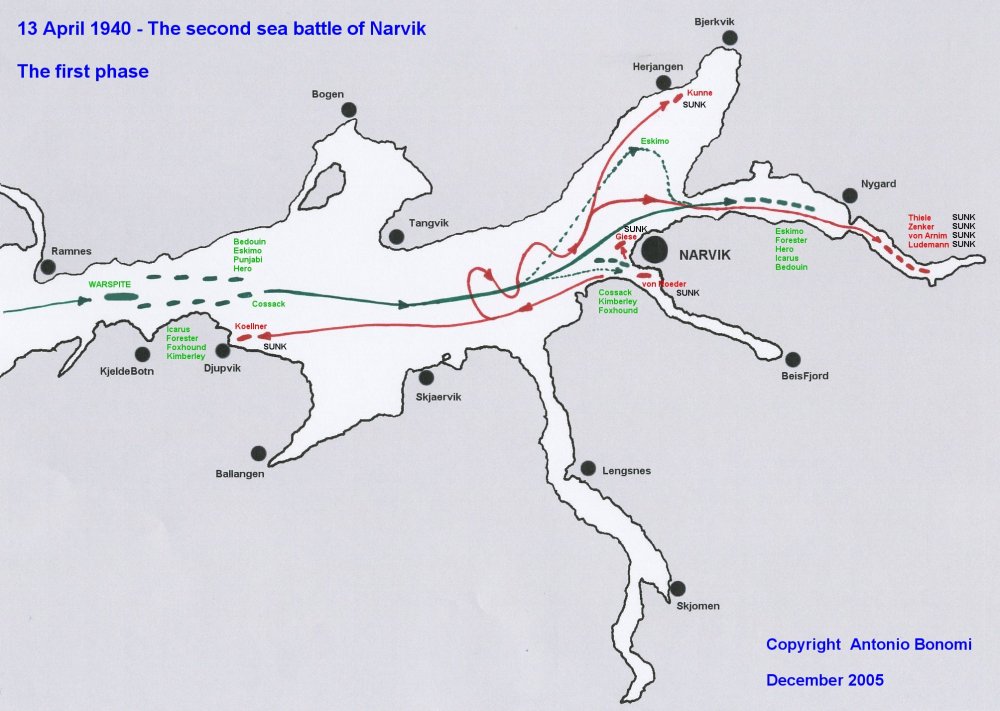 The remaining 4 destroyers are followed into the end of RombakFjord till they are forced to scuttle.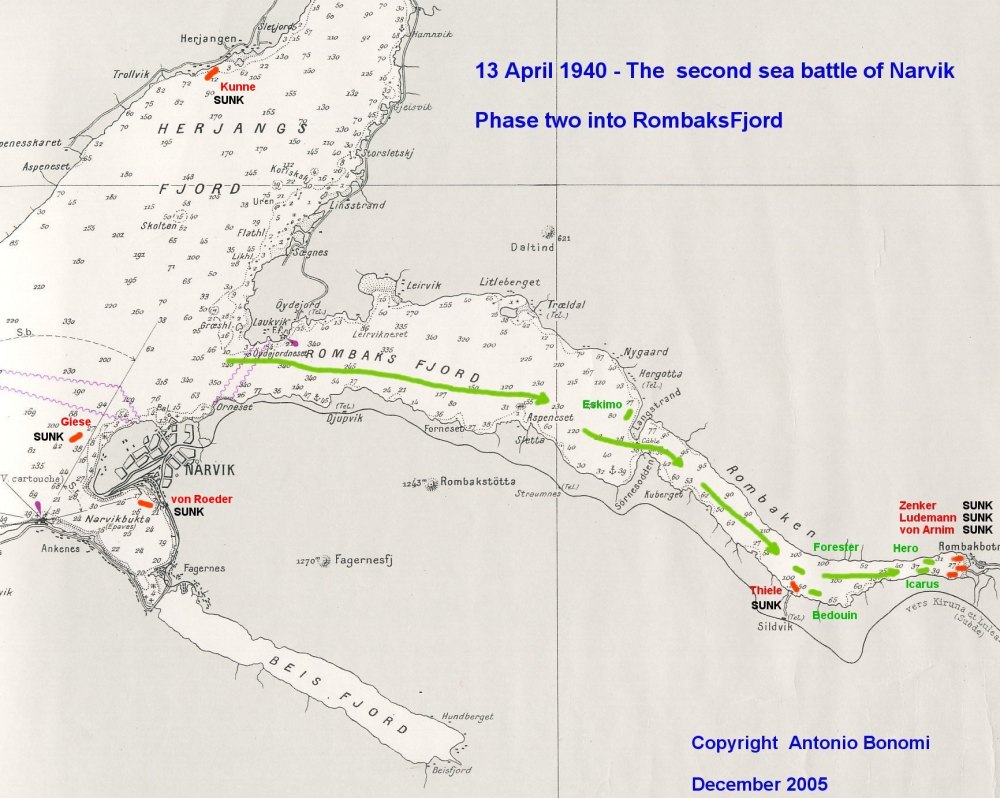 ... and another useful link :
http://www.warships1.com/index_history/HSII_Narvik2.htm
Ciao Antonio