Hello all and great forum.
I am going through my grandfathers WWII pictures and trying to identify where they were taken and what they were taken of. He was with the 53rd naval construction btln. I know he was at normea, New Caledonia, the invasion of bouganville, the invasion of Guam, and finally bikini until the able test shot. I am trying to identify the carrier in the foreground or any of the ships for that matter in this photo. Thank you all for your help
And another taken I believe at the same time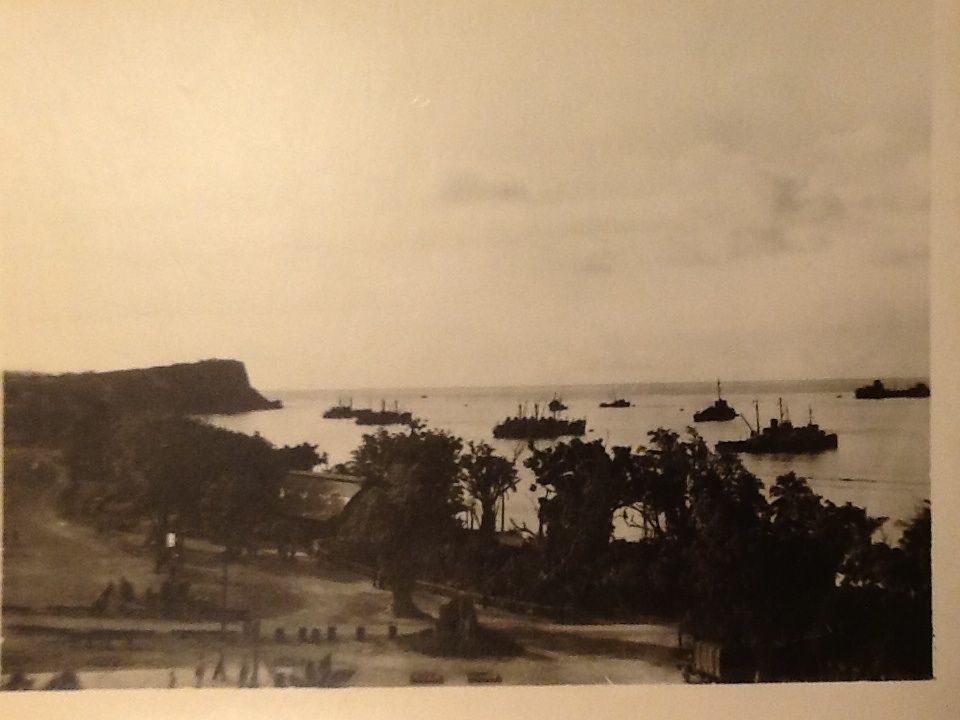 Honestly I was thinking perhaps the big E, but I an more of a plane guy than a ship man.
Thanks
Tom