Ciao all,
the rest of the 1941 was spent into Brest drydock, after been torpedoed and bombed too.
Than on 1942 Operation Cerberus and the Channel Dash.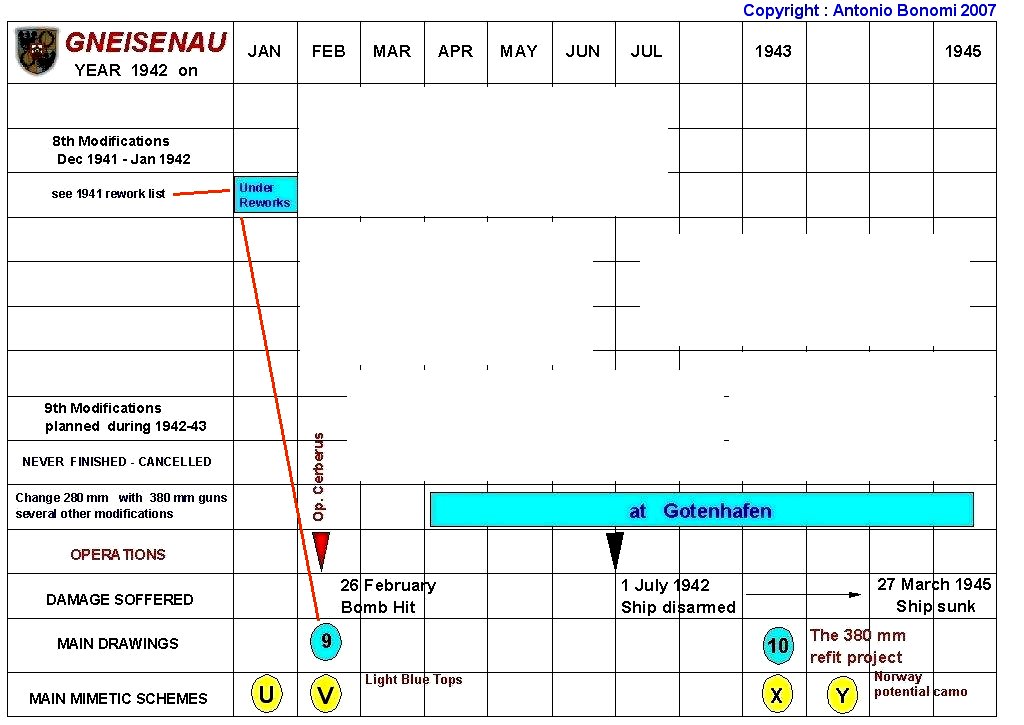 First out of the drydock,it was still the light hull colour.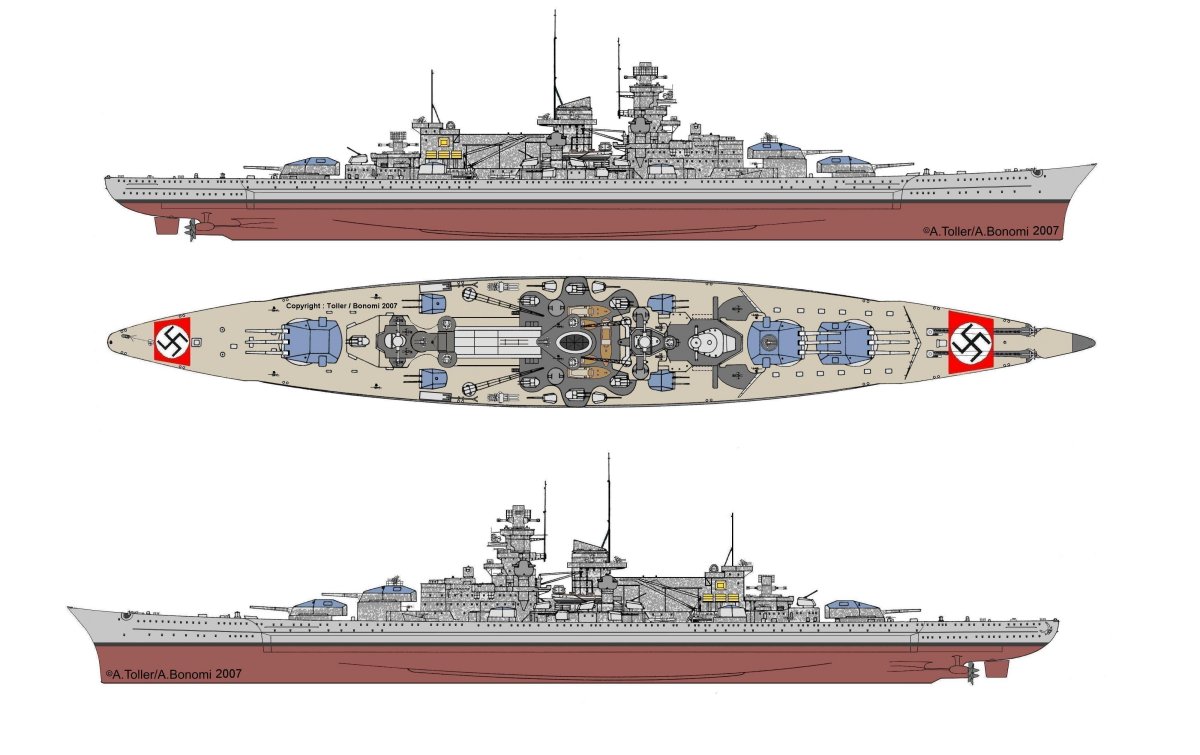 ... but than the colour was so deteriorated they re-painted the hull with a darker colour just before the mission.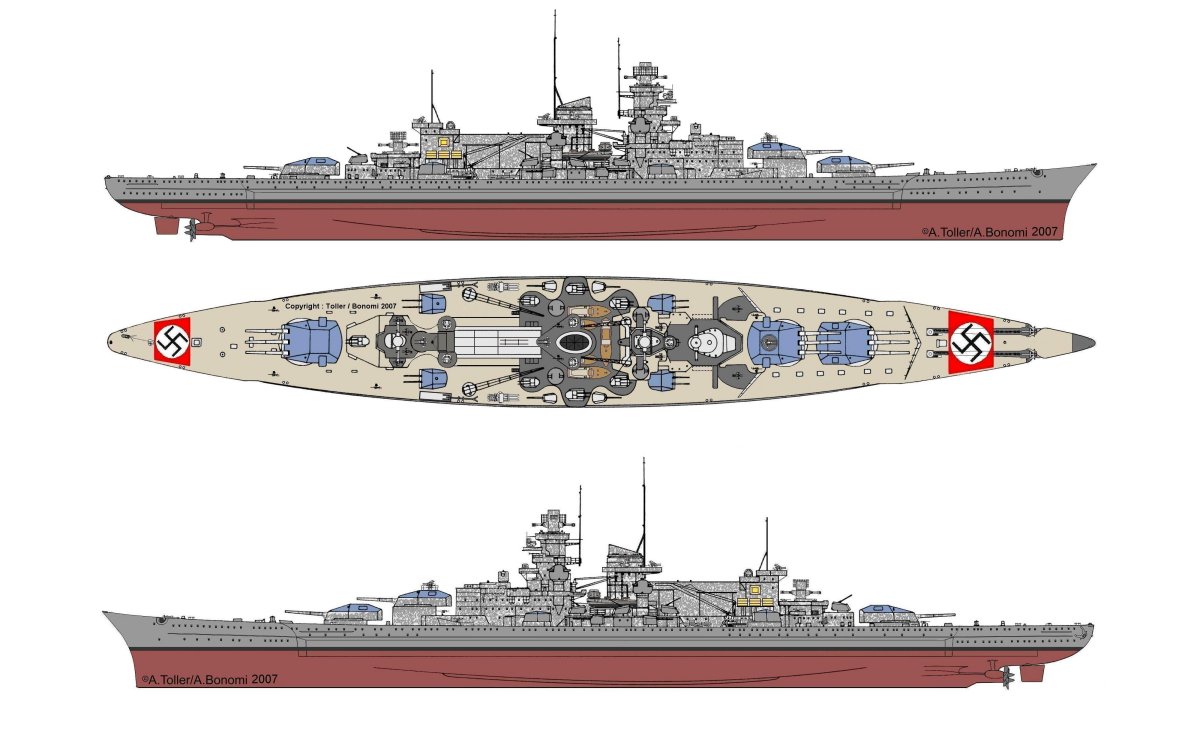 There is another camouflage to be discovered, as it appears that after been damaged finally in Germany and de-commissioned into Gotenhafen ( Gdynia ) the Gneisenau was re-painted with a camouflage scheme, but I do not have enough informations or evidence yet for this last scheme.
Any help is welcome, because just as you may have noticed since 3 years from my first publication of Gneisenau evolution plans, I have enlarged and increased my knowledge like on many other ships, and this is a never ending job.
Ciao Antonio