This is a still taken from "Die Deutsche Wochenschau" film, dated 11 December 1940.
It shows Admiral Raeder inspecting the crew of the Bismarck in Gotenhafen. Raeder's visit was not recorded on Bismarck's KTB, but it most likely took place during the second half of November 1940.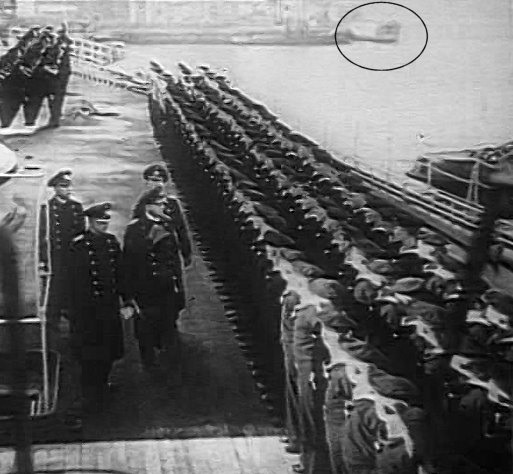 On top of the photo, inside the circle, we can see what it seems to be the transom stern of a "K" Class light cruiser. Since Königsberg and Karlsruhe were sunk during the invasion of Norway, it can only be the Köln. That was the opinion of the late Siegfried Breyer. Can anybody confirm this?
If Bismarck is moored to Seebahnhof, then Köln should be at Hafenbecken IV if I'm seeing the photo correctly.