Ciao all,
I have been in Norway twice on 2004 and 2005.
During my trips I had the occasion to take many personal photos and to visit almost all the key places were KM warships were living their operative careers.
I had since many years studied all the Fjords already on naval maps, and the ships anchorages on available old photos.
So I would like to start sharing my material and knowledge with you and enjoy it.
First of course I must cover Bergen, the Bismarck and Prinz Eugen anchorages during operation Rheinubung.
So I provide you a link to a very helpful Norway website where you can find current very detailed maps that you can zoom in and out to find the places we are looking for, and some references to the ships history.
So lets start with Norway :
http://www.finn.no/finn/map
Then you can click on Bergen and zoom in and out ( than you can switch from kart to fly photo too ).
Then you can find the GrimstadFjord (where Bismarck anchored) and compare it with the map and the original photo: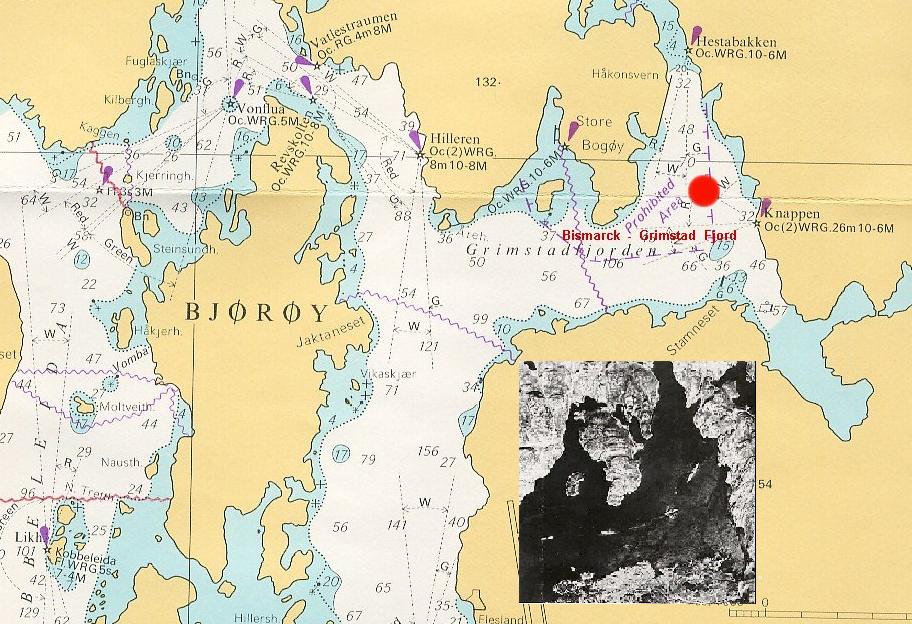 Then move into the Kalvanes bay (where Prinz Eugen and the destoyers anchored):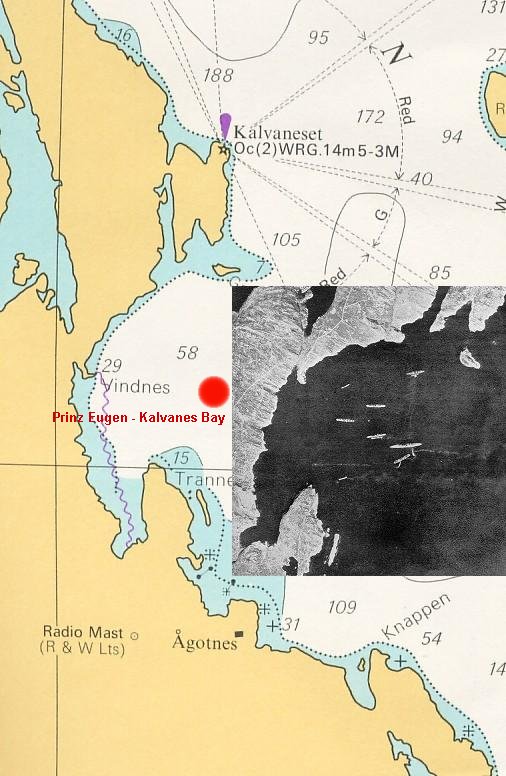 hope you will enjoy it.
Ciao Antonio