Ciao all,
Here is the second Fjord I would like to introduce to you, it is the very big Trondheim fjord (in German is written as Drontheim).
Trondheim is a big Norwegian city, the Kriegsmarine used it many times and established here a very big naval base in LoFjord (east of Trondheim at the end of the AasenFjord ).
South of LoFjord, still on AasenFjord is the famous FaettenFjord where Tirpitz was anchored for a long time in 1942 and 1943.
Interesting to be noticed at the exit of FaettenFjord is the island of Saltoya (renamed by the Germans as TIPITO) where Tirpitz crew was having some relax time.
So again starting from the Norway map :
http://www.finn.no/finn/map
click on Trondheim ans then zoom down ( - ) till you see the peninsula of Frosta north-east of Trondheim.
South-east of Frosta is the LoFjord, and south of it the FaettenFjord.
now you can compare them with the following map I prepared years ago with the precise KM warship anchorage places: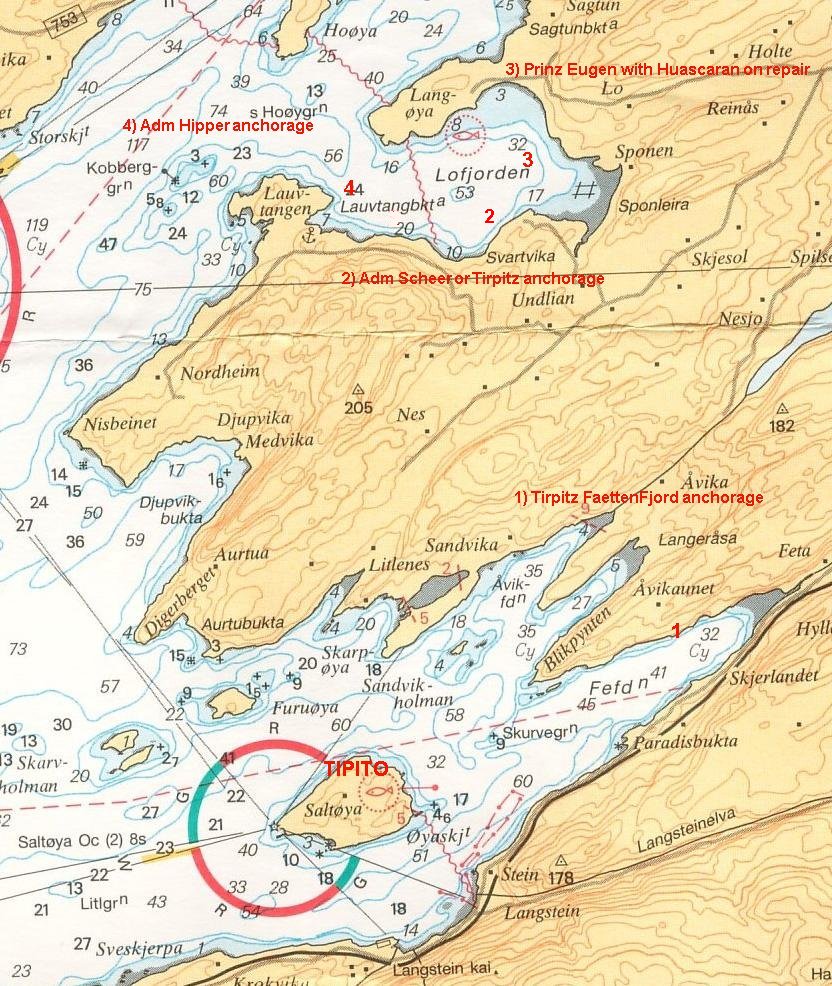 with these references it should be easier now to follow the Tirpitz war diary in translation by Ulrich
.
Ciao Antonio