Ciao all,
here the complete view of the Altafjord, than the KaaFjord and the LangFjord that are part of it.
On those Fjords many KM warships were anchored :
Tirpitz, Scharnhorst, Adm Hipper, Adm Scheer, Lutzow, destroyers, support ships, U-boote and so on, it was a KM Naval base.
So, again lets start from Norway :
http://www.finn.no/finn/map
and click on Alta, than zoom up and down on the last 2 Fjords on the left inside of the AltaFjord that are the LangFjord followed by the KaaFjord.
http://www.finn.no/finn/map?doAir=0&sho ... Title=ALTA
Then you can compare to the original naval maps and see where the ships were anchored as well as their way to the open sea to North Cape and the Artic Convoys.
This map is the complete
AltaFjord
with the KaaFjord on the center-bottom and the LangFjord on the left.
The city of Alta is on the bottom right.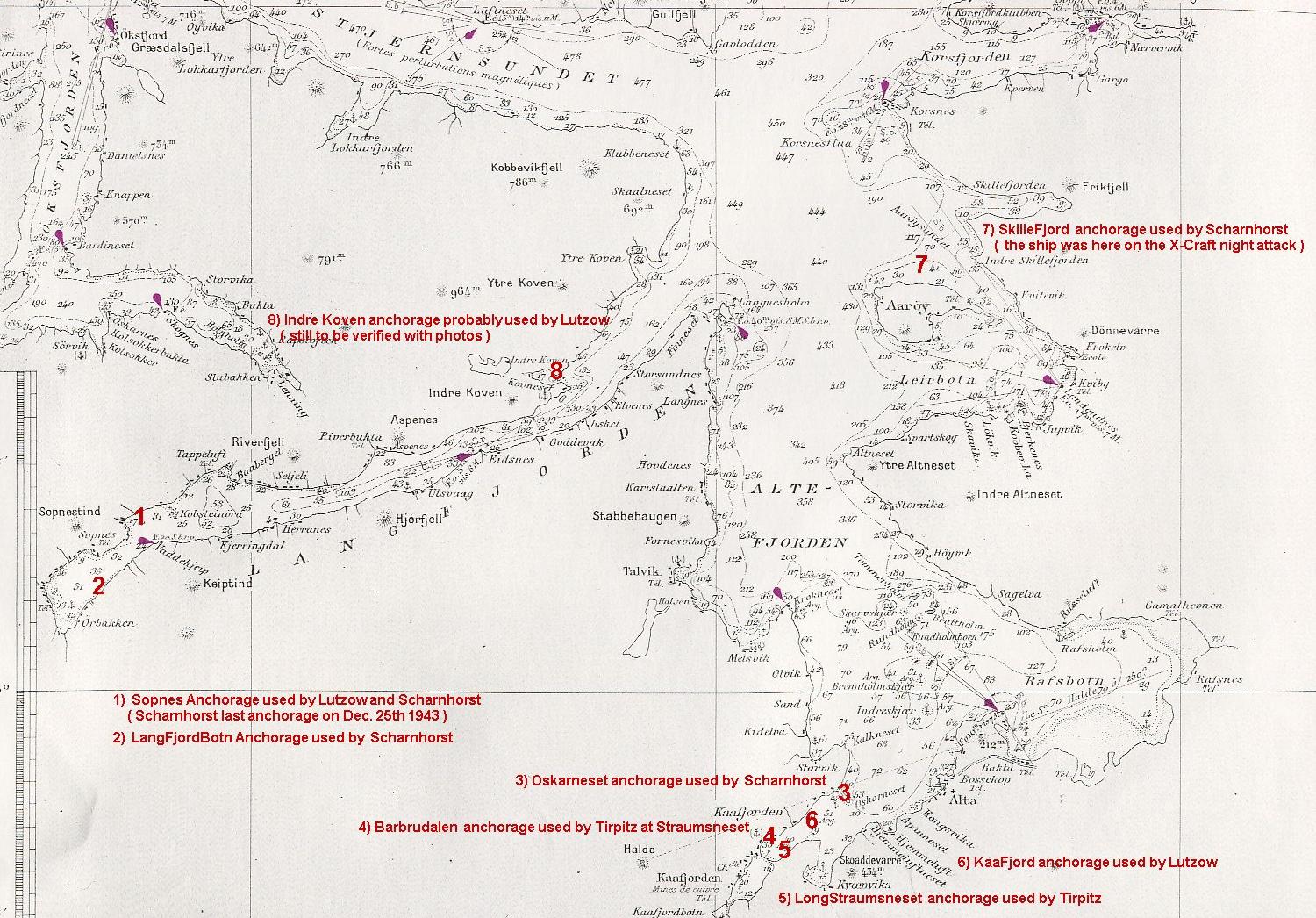 Here a bigger scale detail of the
KaaFjord
( reference above anchorage places 3-Auskarneset or Oskarneset, 4-Barbrudalen , 5-LongStraumsneset and 6-Center-KaaFjord ).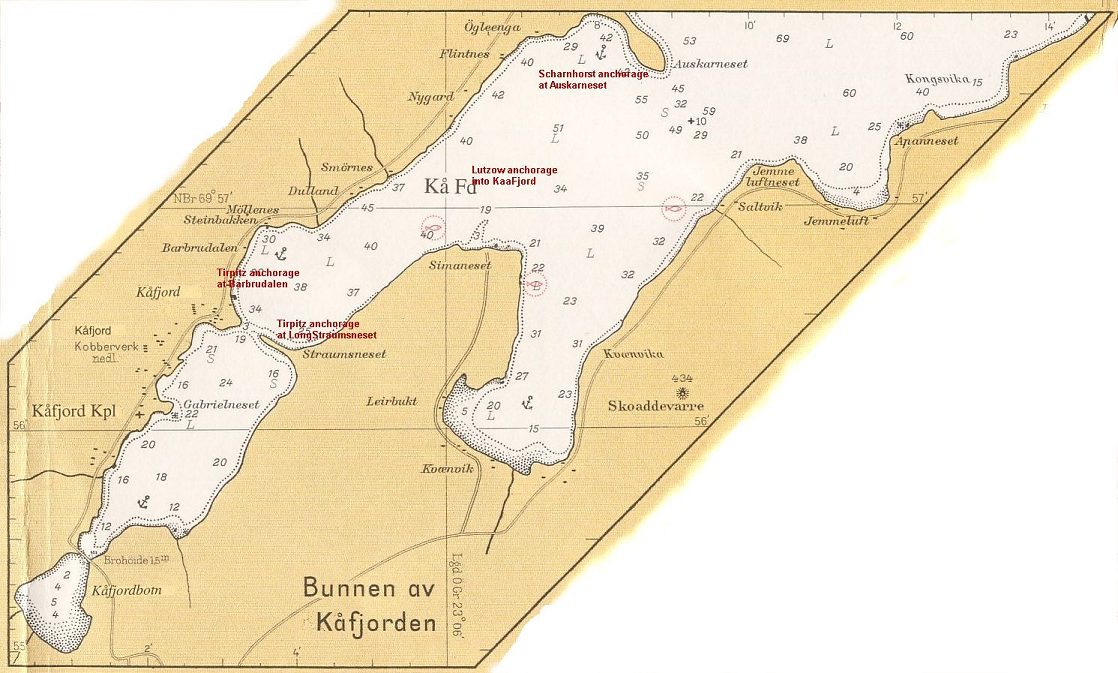 And this is a bigger scale detail of the last part of the
LangFjord
, referencing AltaFjord map above anchorages 1-Sopnes and 2-LangFjordBotn.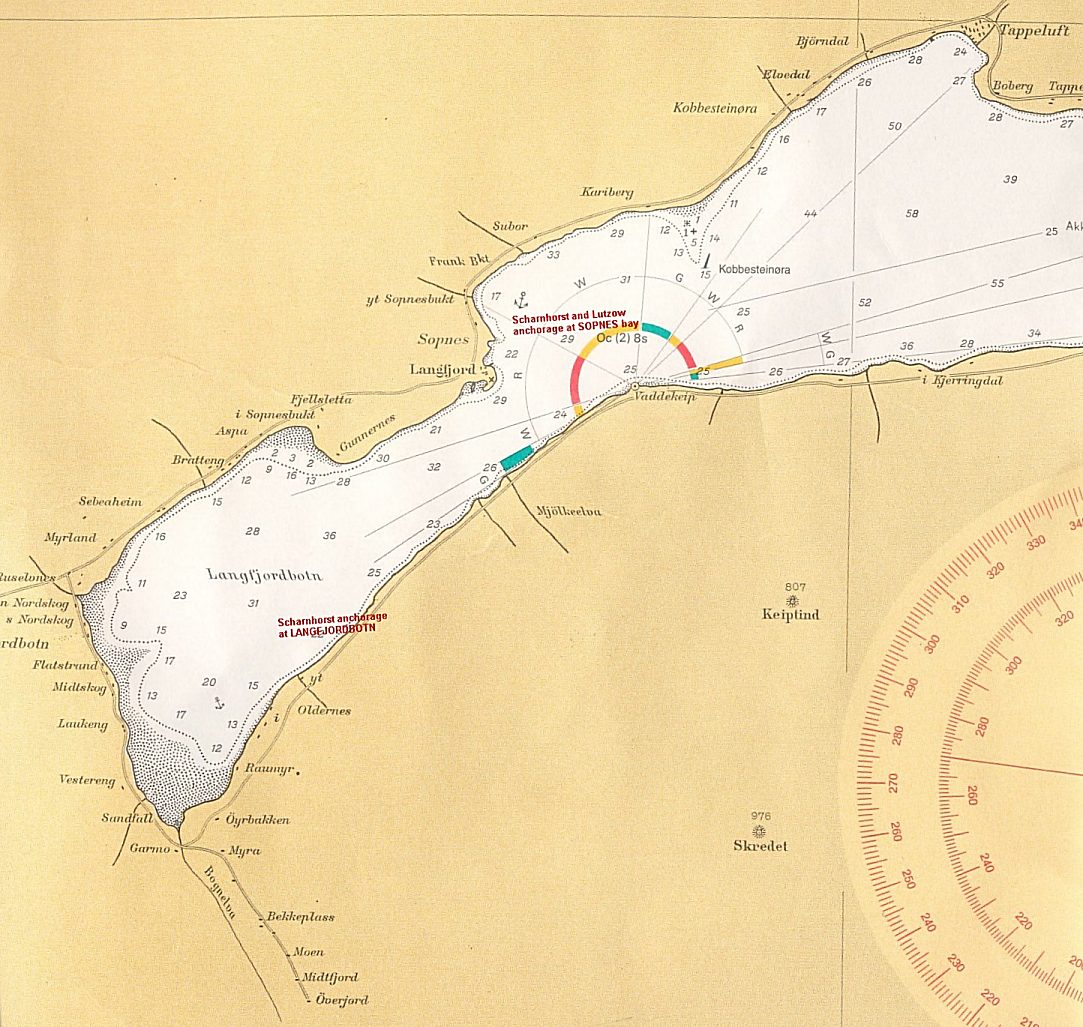 Ciao Antonio