Ciao all,
Here we continue with the Norwegian Fjord analysis in relation with the German KM warships.
The Oslo Fjord is very famous for being the place where the heavy cruiser Blücher found her grave.
Here we go again with the map of Norway:
http://www.finn.no/finn/map
Then you can click on Oslo and start enlarging with the zoom option the area up until you have a clear view on how the Fjord is oriented.
After having done that you will be able to perfectly understand this map that shows the entire OsloFjord from the beginning till the city.
The map shows you also the course of the German Task force invading the area during Operation Weserubung on April 1940.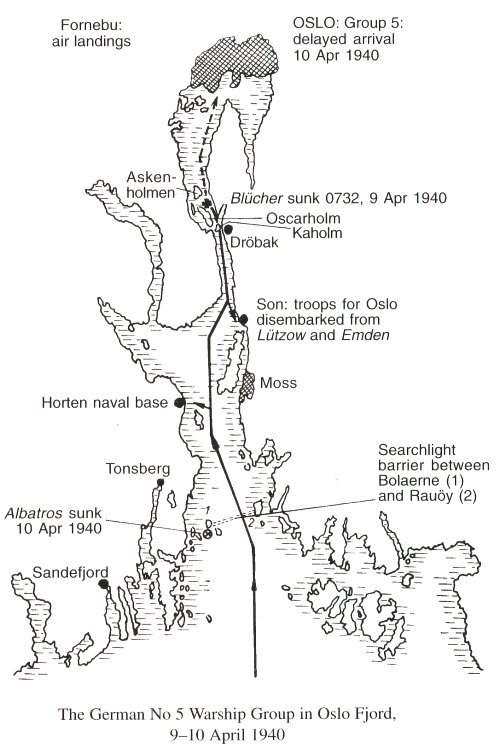 But the invasion on the Norwegian capital was not easy. The Fjord entrance was well protected especially on the Droback Sundet narrow, where batteries were located in the town of Droback but mostly on the South Kaholmen island where there was the Oskarsborg fortress in total control of the area: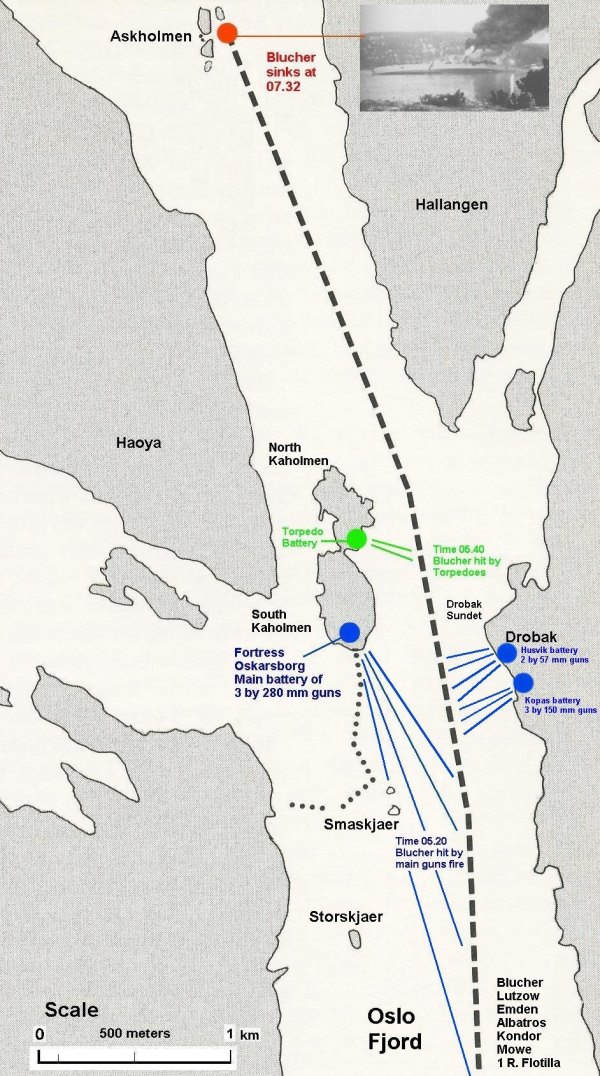 Here is a view of the Droback Sundet entering the area from the South, on your left the Oskarsborg Fortress:
From Droback park where a Blücher anchor has been placed, you can see the Oskarsborg Fortress as well: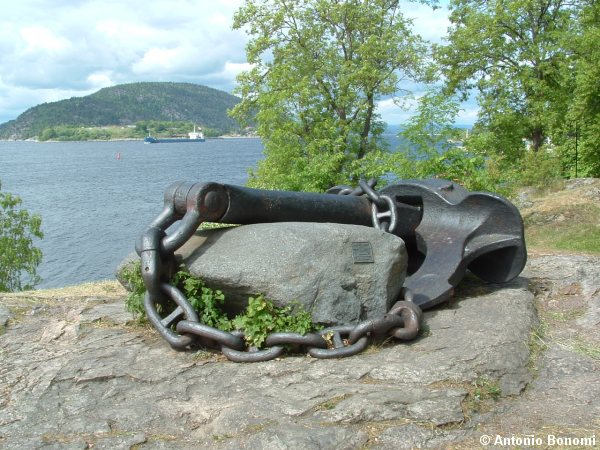 Now you can evaluate how narrow that area is by looking at this ship sailing into the area on the opposite direction compared to the course run by the Blücher. This ship is leaving the Fjord while the German were entering into it.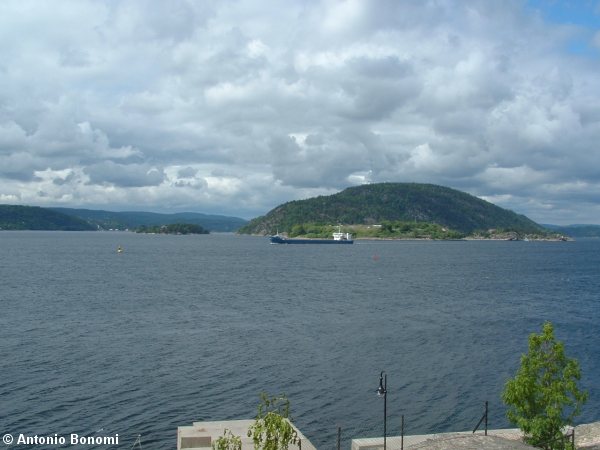 Then we have some closer views, first from an airplane.
... and then from satellite, note the main gun platforms.
There were 3 x 280 mm Krupp 1892 guns by the name of Joshua, Aaron and Moses on the most external position: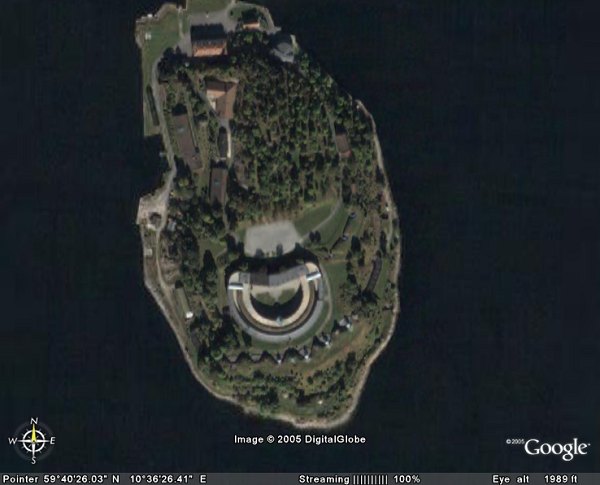 Ciao Antonio