Hello all,
I have a rare original print of the awesome Pulford Poster* for the film 'Sink the Bismarck', which, having had for nearly 30 years, I was reluctantly thinking of putting on Ebay, due to the recent arrival of twins and an awkward wife!
I thought I would see if there was much interest here, prior to doing so?
*As seen on this website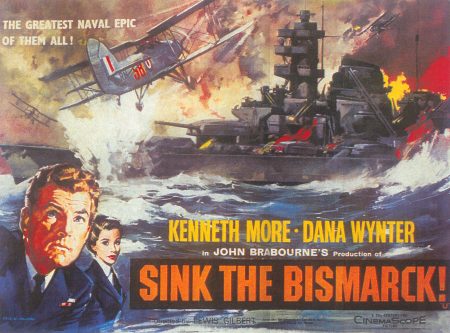 http://www.kbismarck.com/sinkthebismarck.html
It's a UK Quad poster 40 inches x 30 inches, in very good condition.